Marshal Petroleum, LLC was incorporated in 2013 to explore and develop oil and gas reserves in the Southeastern US. Our company's core area of interest is the Black Warrior and Gulf Coast Region of Alabama and Mississippi.
  This prolific oil and gas region has a rich history of proven reserves dating back to as early as 1940. Throughout this time, this region has seen major oil companies come and leave creating an opportunity for smaller independent oil companies in obtaining leaseholds and further exploration. Recognizing this cycle of activity, Marshal Petroleum is positioned to capitalize on the opportunity of acquiring strategic leaseholds in this area for further oil and gas exploration and development.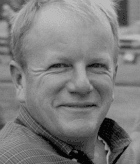 F. Calvin Jones
President and CEO
  Spanning more than 30 plus years, Mr. Jones has been actively pursuing the hunt for undiscovered oil and gas reserves and successfully exploiting where found. From early beginning as a hired wellsite geologist for Amoco in the Unita Mountain Range of Utah through to managing production in the Mid-Continent US Region and then on to 10 years as staff geologist for Hess Corporation, Mr. Jones has earned extensive oil and gas industry experience to find and produce oil and gas. Mr. Jones has supervised the drilling and completion of more than 150 wells in the L48 US. These areas include Western Overthrust Region of Wyoming and Utah, Williston Basin Region of North Dakota and Montana, Mid-Continent Region of Oklahoma, Colorado and Kansas and the Gulf Coast Region of Alabama.
  Mr. Jones received his Bachelor of Science Geology from Georgia Southern University and attended further Petroleum Engineering studies at Denver University.  Mr. Jones is an active member of the American Association of Petroleum Geologists and the Houston Geological Society. Professional Geologist licensure is held in the States of Georgia and Wyoming and the Commonwealth of Pennsylvania.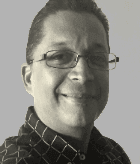 Erick G. Moreno
Geophysicist
  Mr. Moreno is a Geophysical Engineer with 15 years of experience in Seismic Interpretation, Petroleum Systems Analysis and Seismic Modeling working for Schlumberger, Pemex and PDVSA. As a Seismic Interpreter, Mr. Moreno has proven expertise in defining complex structural frameworks, sequence seismic–stratigraphic analysis, reservoir delineation by means of multi–attribute quantification and calibrated anomaly with geobody extraction. His experience includes the application of advanced 2D and 3D interpretative workflows that have been responsible for discovering and defining numerous world-class oil and gas reservoirs in the Gulf of Mexico and Venezuela.

   Mr. Moreno received his Bachelors and Masters of Science, Geophysical Engineering, from Universidad Simon Bolivar (USB) and completed further applied science studies of Advanced Basin Assessment & Analysis Studies at Institute Francis du Petrole. Mr. Moreno is an active member of the Society of Exploration Geophysicists.
Emre Avcioglu
Geologic Consultant
  Known as a petrol bulucu, translated as an "oil finder" in his native Turkey, Mr. Avcioglu has advanced the model theory of petroleum microseepage and geochemistry as indicator vectors of undiscovered petroleum reservoirs. Mr. Avcioglu has conducted extensive oil and gas exploration utilizing advanced remote sensing hyperspectral analysis in the Sirnak and Hatay oil provinces of Turkey providing prospect leads and later resulting in new field discovery.

   Mr. Avcioglu received his Bachelor of Science in Geology and Master of Science in Geodetic and Geography Technology from Middle East Technical University.